There are three options to integrate United Stationers' online furniture catalog with an existing website. See below for a description and screenshot of each:
Option 1: Hyperlink
Hyperlinks are clickable images or text placed on your webpage that when clicked, open a new webpage. Dealers that wish to link to the catalog from their existing web site, can insert a hyperlink on their site and select a pre-designed template from StructuredWeb's library. When visitors click on the hyperlink, they will see the catalog within the template.

When choosing this option, it is important to note the template will not match the look and feel of your existing website. There is no addtional cost with this option.
view examples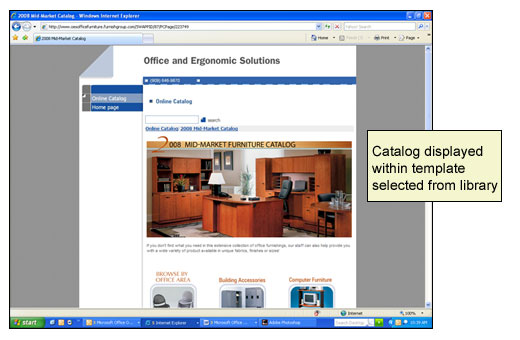 Option 2: Site Replication
For dealers that wish to embed the catalog within their existing web site, StructuredWeb can design a website header that replicates the look and feel of their existing site and brand identity. Once the header is in place, the catalog will be seamlessly integrated within the reseller's web site.

We recommend this option for those who want to present a consistent look and feel to visitors and maintain continuity between their existing site and the catalog. If the dealer selects this option, check "Site Replication" on the order form.
view examples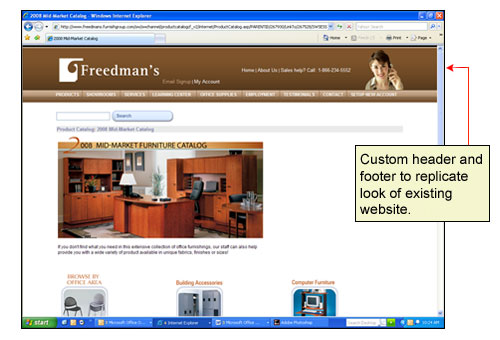 Option 3: iFrame
iFrames are windows cut into your webpage that allow visitors to view another page on your site without reloading the entire page. Dealers that wish to display the United Stationers catalog through an iFrame on their existing site can work with their current website provider to install the iframe.

There is no addtional cost to the dealer with this option. view examples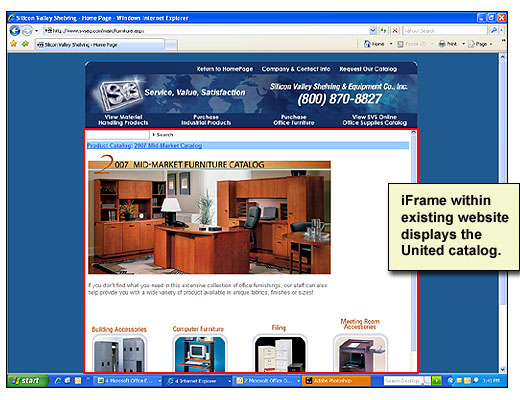 Return to Display Options page